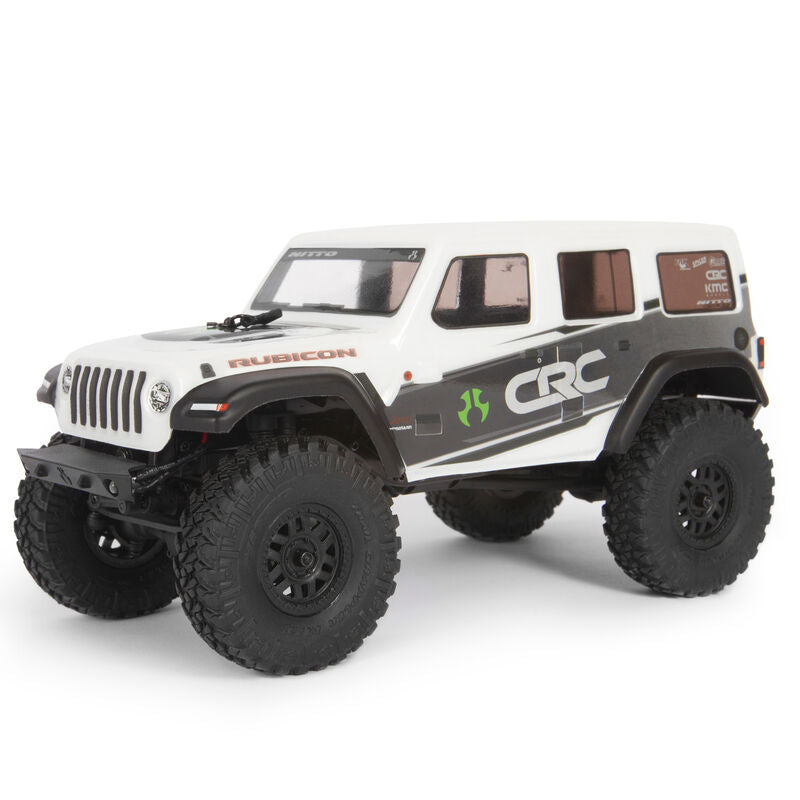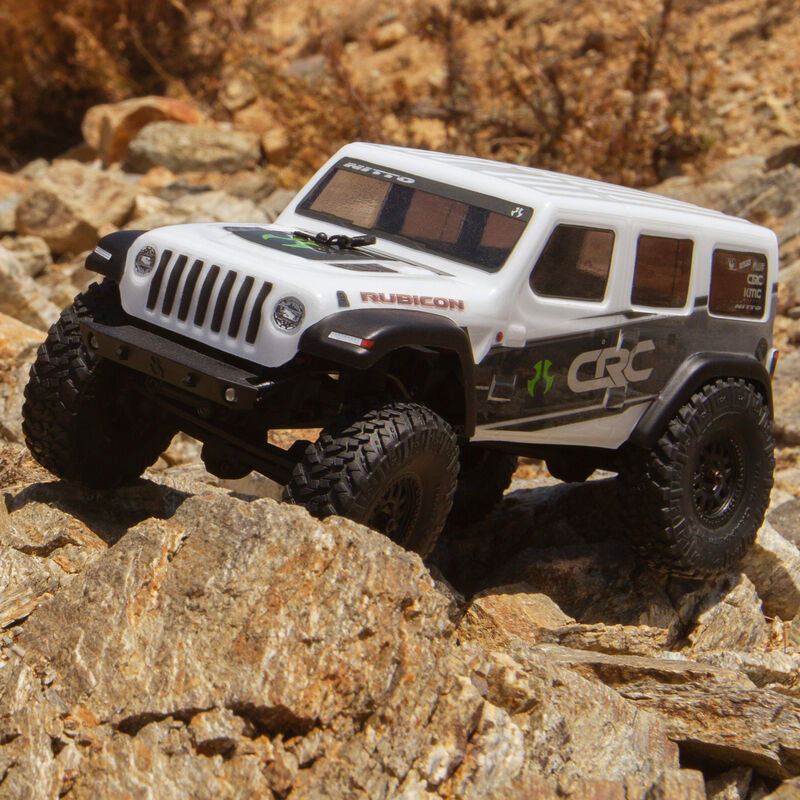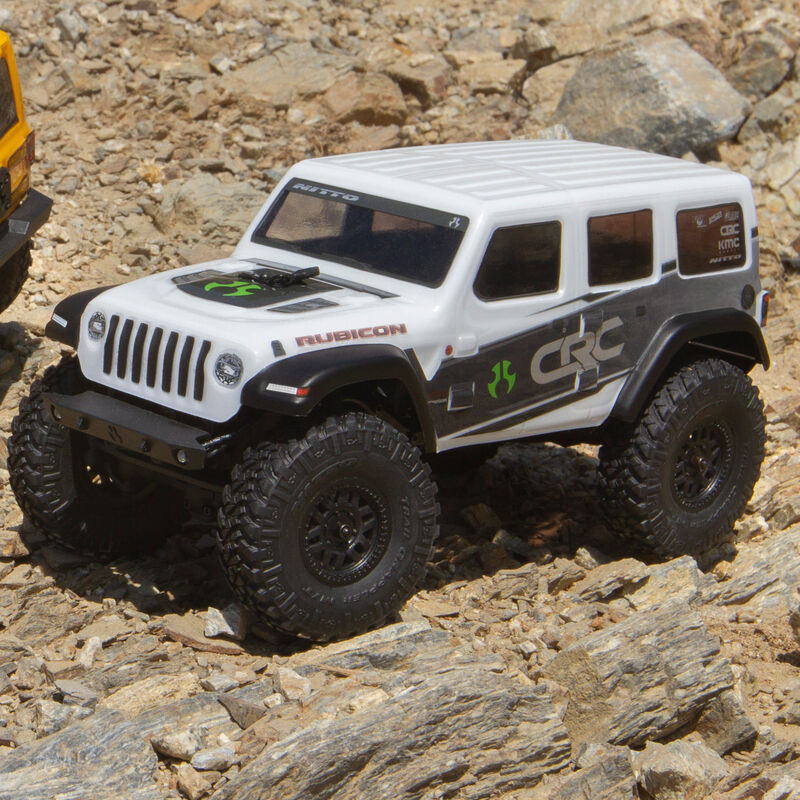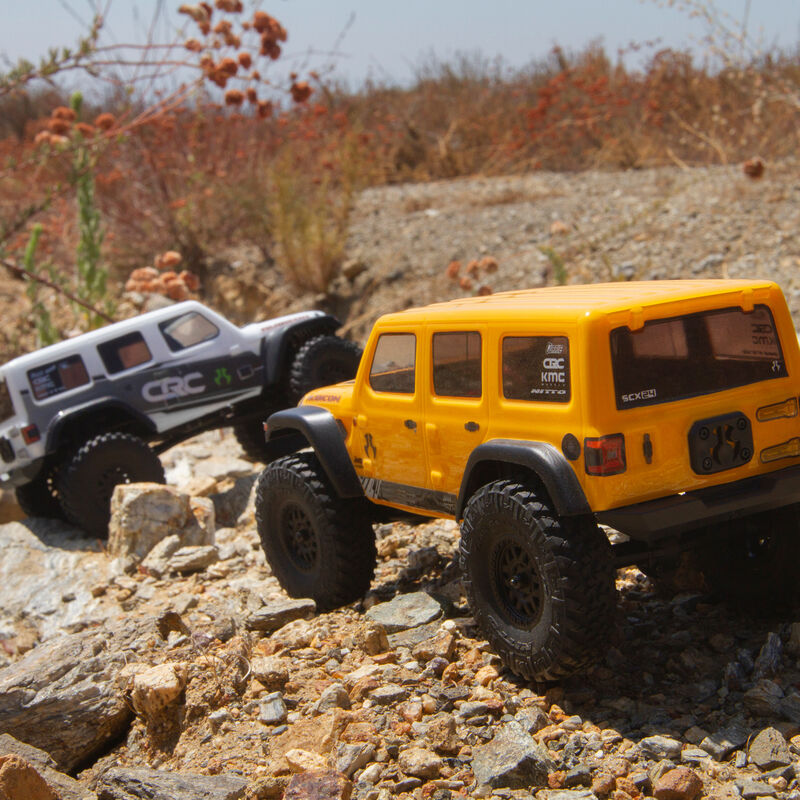 1/24 SCX24 2019 Jeep Wrangler JLU CRC 4WD Rock Crawler Brushed RTR
No matter where you are, the 1/24 scale Axial® SCX24™ Jeep® Wrangler JLU CRC 4WD makes...
customers are viewing this product
No matter where you are, the 1/24 scale Axial® SCX24™ Jeep® Wrangler JLU CRC 4WD makes it the scene for RC adventures. If you're stuck at work, go crawling on your desk. A messy room becomes an ideal obstacle course. Take your vehicle outside — where its water-resistant electronics are safe from the elements — and set up an exciting trail with a few holes, twigs, and rocks. Full-time 4WD and a 3-link front/4-link rear suspension let you muscle over big challenges. Worm gears on the axles increase ground clearance, while realistic steel frame rails stand up to hard knocks. The Axial® SCX24™ Jeep® Wrangler JLU CRC performs like a winner and looks like one, too. The realistic body rides on licensed KMC Machete wheels and Nitto Trail Grappler tires. For quick battery access, just remove one clip to tilt back the body. Two LEDs in the front bumper light up the trail for night-time crawling. The SCX24™ Jeep® Wrangler JLU CRC comes ready-to-run with radio and electronics included and installed.
Check the My Orders page. In the upper right hand corner click on My Orders. If you don't have an account you'll first need to create and account to track your orders. Create an account by Clikcing Here. Once your account has been created you'll be able to track any future orders. All orders created without an account will have been sent to the email provided on the order. Please check your email. Thank you.
Please follow the steps below:
1. In case you need to return an item please contact our support: info@champion-rc.com please provide your order number as a refrence. You can also contact us by phone +1 (844) 49-CHAMP. Please be prepared to provide an order #. Thank you.

2. Once you've been provided an RMA# send the package back to us with return details provided to you.

If an item is out of stock we generally will have it back in stock within 2-4 weeks possibly even sooner. Items we no longer carry are marked as 'discontinued' but in some cases we might be able to find a replacement or even order the part. Please call us directly if you need a discontinued part or accessory. Thank you.
Each product has an 'Accessories' tab. If no accessories are available or the accessory you are needing is not listed please contact our support. Thank you.